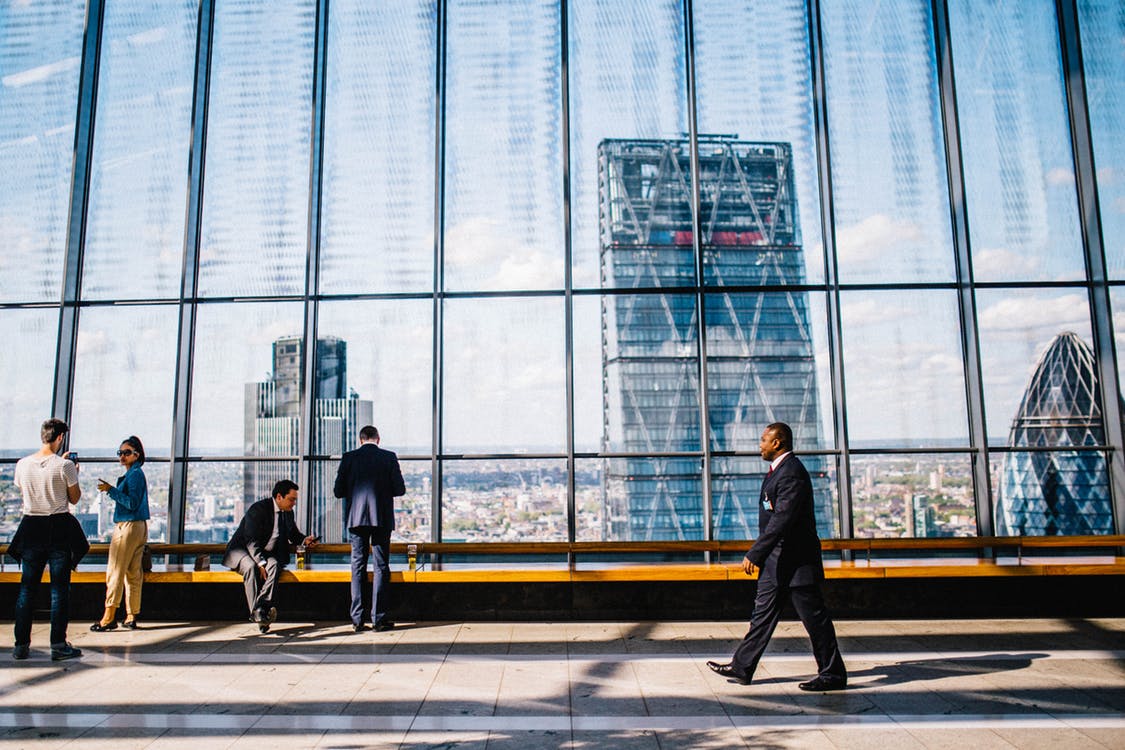 Whether you want to work in construction or manufacturing, avoid the nine-to-five with a career in driving, put others first working in health and social care, or look after the numbers in finance; working with a specialist recruitment firm will not only place you in the right role but in an industry you are passionate about and with a company who is a good fit for you.
If you are starting out in your career or are looking for a change, this is what you can expect from some of the most popular job industries which we recruit for.
Construction
Construction is a broad industry, and roles include everything from architect, stonemason, engineering construction technician, steel site supervisor, scaffolder and building site supervisor – among many other positions.
Working on a variety of products from hotel builds, to road construction or housing developments, it's estimated that around three million workers in the UK are in the construction industry.
Duties of course vary according to the role that you take on. For example, a site engineer will oversee those who are involved in working on-site, ensuring that the build is being completed according to the design; typically raising any queries with the designer of the project, carrying out quality inspections and completing surveying checks. While a scaffolder will be involved in completing practical tasks such as creating a stable base which allows the rest of the work to be completed.
With a range of projects and job roles coming under the construction umbrella, there is no set route into the industry as this, of course, varies from job to job. However, it can help if you have completed one of the following; apprenticeship, national vocational qualification, degree, diploma or a construction skills certificate. You'll need to demonstrate good team work skills as you are likely to be working and collaborating with others to complete tasks, as well as solve problems when issues arise.
Manufacturing
Manufacturing is the process of taking a raw material or materials and turning them into a finished product – often these roles are associated with the food sector, but it covers many of the finished products that we, as consumers, see or purchase today.
Job roles in the industry include production supervisors, health and safety coordinators, quality control, warehouse operations and quantity surveyor.
Working in a production related role in manufacturing involves overseeing the planning and control of production of that particular product. Ensuring that the product is of the specified quality and adheres to the design standards implemented, working in production requires someone who is attentive to detail and is able to oversee the workforce as well as the product being produced.
Manufacturing offers a vibrant career choice, and with shift patterns common in the industry, if you want a job which allows you to escape the usual nine-to-five and work hours which suit your lifestyle, then it's a great choice. It's also an active position, and you are likely to be on your feet for the majority of the day whether you are working machinery or overseeing production.
Health and Social Care
A career in health and social care is one of the most rewarding career paths that you can undertake. Working to improve a person's living conditions and aid them in their everyday life, as a care worker you will be involved in actively promoting independence.
Care roles include providing live-in or home care, working in a care home or providing support for specialist illnesses such as dementia. Working alongside vulnerable people to provide support, a care worker is likely to find that no two days are the same. Duties include everything from washing and dressing, to light housekeeping and assisting with transportation to reach appointments or leisure activities.
There is no set route into care, as many carers are trained on the job to ensure that they are meeting national and industry care standards. As a carer, you will need to demonstrate empathy, compassion and understanding, as well as be passionate about providing excellent standards of care.
hours are extremely varied in care, with shift patterns common in order to meet the needs of service users.
Driving
If you don't want to sit behind a desk all day, then driving is a career choice which is likely to please you, as you travel up and down the country's roads delivering goods. Working in a constantly changing environment, you will need to be used to problem-solving as challenges arise. Driving also includes roles which are operations based such as operating fork lift trucks and support vehicles which aid production, or positions which support those receiving home care in reaching appointments.
You'll need to hold a clean driving license for many positions, and for specialist roles, you will also need to ensure that you have the relevant qualifications and licences.  For example, to operate a fork lift you may need to have a counterbalance forklift license or a flexi-forklift truck licence. To operate heavy goods vehicles, you will need to hold a class one or class two licence which means you have completed the required training.
Whatever career path you choose, working with a recruitment partner will enable you to find a career choice which is right for you. For more information on the roles we offer, click here and take a look at our vacancies and see how we can find you the job of your dreams or contact your local branch.