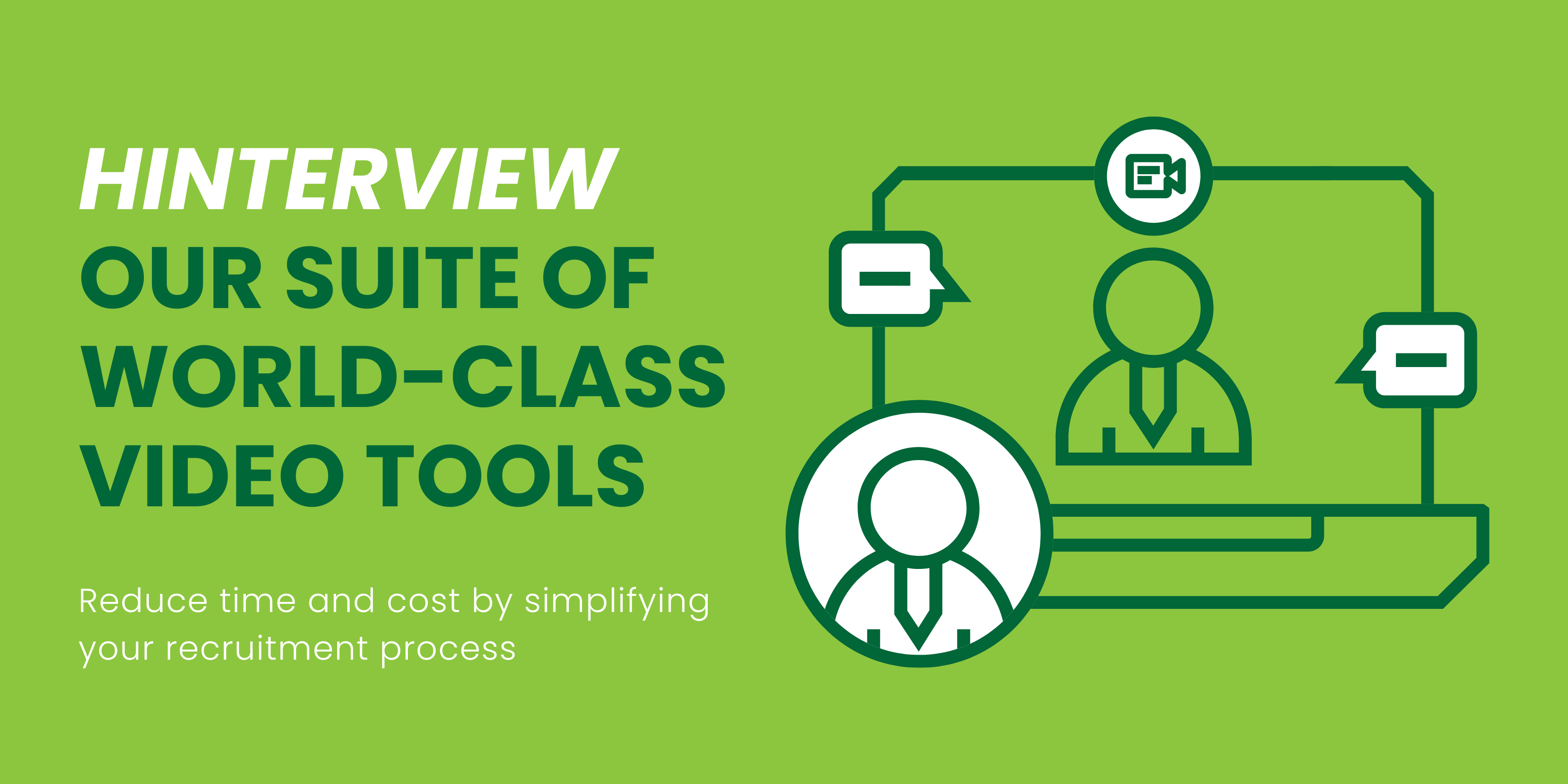 Hales Group have recently invested in a new video platform. With video ever-present in the recruitment space, we are staying ahead of the curve by introducing a suite of video tools, shortening the time to hire and streamlining the process. See below the features and benefits of this new system:
Attract more candidates
We utilise video to engage with candidates and advertise your opportunities. In doing so, we're able to open conversations with 400% more passive candidates, increasing the talent pool we offer you.
Video screening
We meet candidates via video to test their communication, soft-skills, and personality fit and ensure the shortlist you receive is based on more than just CVs. We use video throughout the lifecycle to enhance candidate experience and reduce dropout by up to 83%
Portal
We give you a bespoke Portal that enables easy management of the hiring process by housing video profiles, CVs and feedback all in one place. Each stakeholder will have a secure login, enabling them to track recruitment processes and collaborate on hiring.
Video interviewing
Video profiles showcase a candidate's suitability for a role. They can alleviate the need for first stage interviews, reducing the time to hire by 70%. Bespoke video interviews enable you to set the questions and get the most relevant insight into a candidate's technical and cultural fit, be confident in who you interview and avoid wasting time in the hiring process.
Reduce time and cost by simplifying your recruitment process!
Learn more about the video platform, click here to contact your local branch.
Want to know how the Hinterview Portal works?