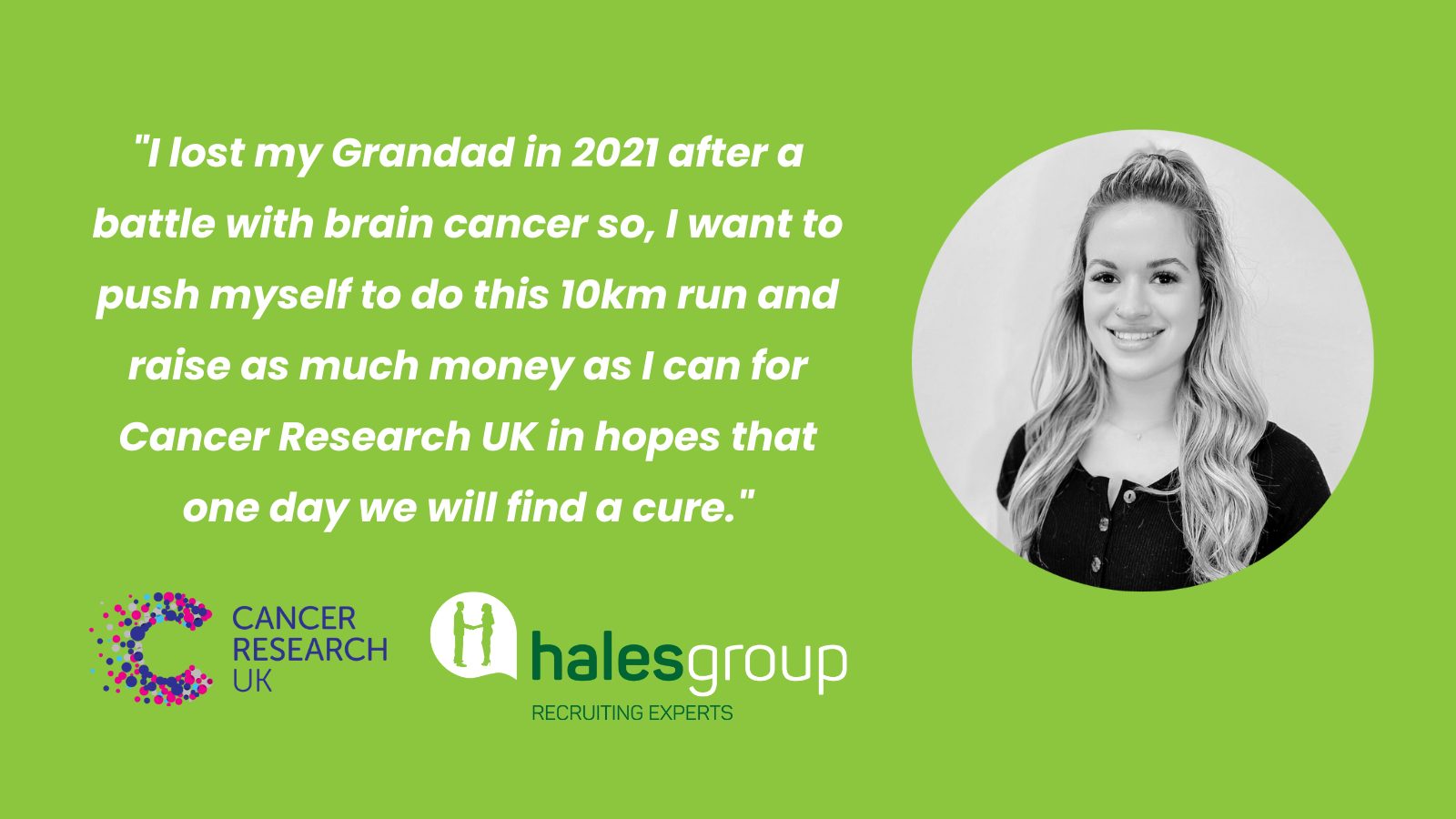 Olivia Wild, a Recruitment Resourcer in the Bury St Edmunds branch of Hales, is taking on the Race for Life 10km on Sunday, 2nd July. The event, which takes place in Cambridge, aims to spread awareness and raise money for Cancer Research UK. 

Cancer Research UK is one of the world's largest independent cancer research organisations that aims to raise awareness and funds for the important cause.

This is a cause close to Olivia's heart, as she has lost a loved one due to this disease.  

Olivia shared; "I lost my Grandad in 2021, after a battle with brain cancer so, I want to push myself to do this 10km and raise as much money as I can for this cause in hopes that one day, we will find a cure." 

We want to wish Olivia all the best for her challenge and applaud her for her hard work and dedication to support this worthy cause. To learn more about Olivia's fundraising efforts or to donate to Cancer Research UK, please click here to visit her fundraising page.

Hales Group Charity Work
Hales Group are committed to working with charities to give something back, and have recently raised money for MIND, Dog's Trust, EACH, Cancer Research, and Macmillan Cancer Support.

We focus on fundraising efforts that can go towards making a difference to communities and the individuals within them. View our previous charity events here.