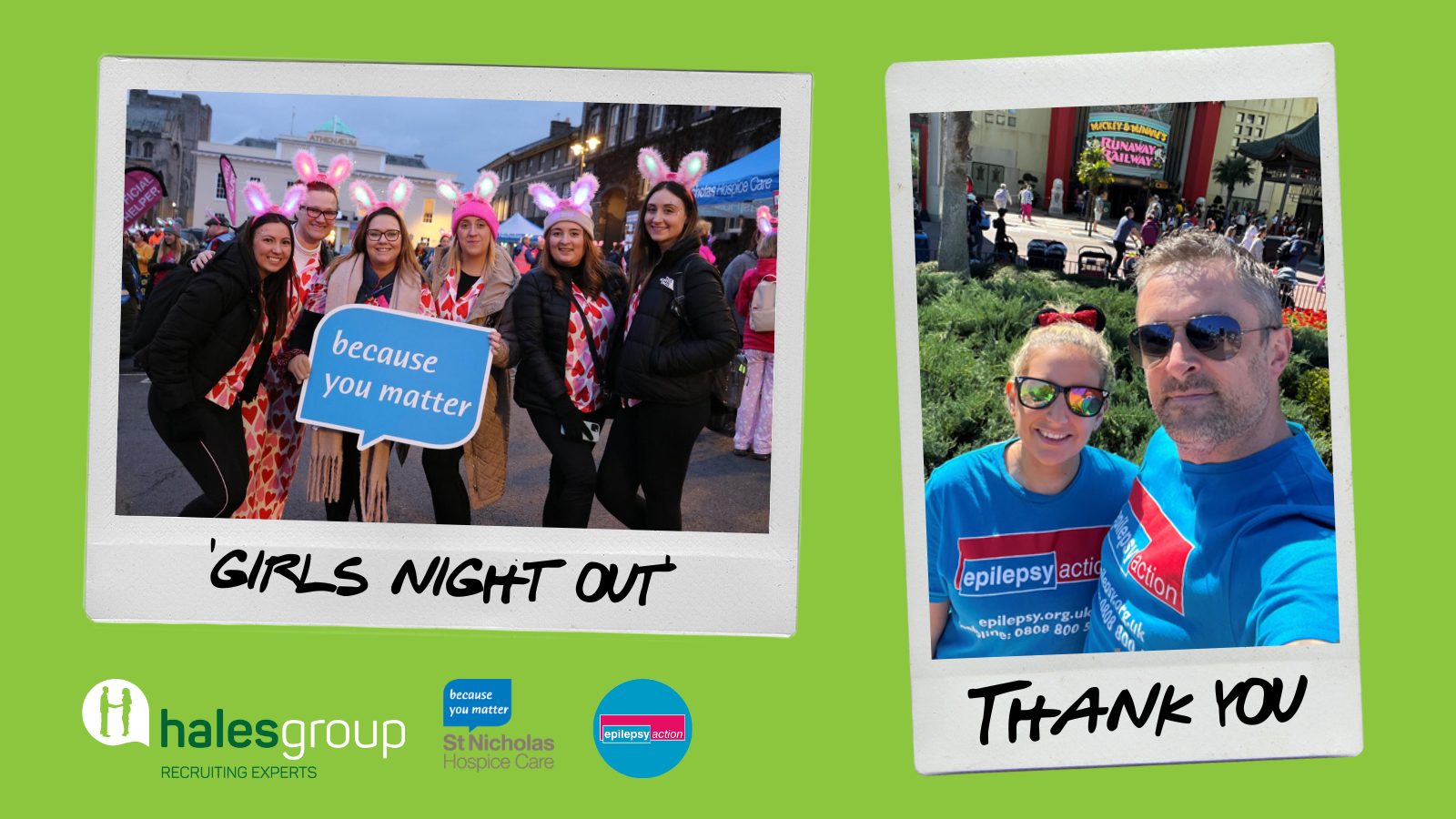 Hales Group recently organised a charity quiz event to help raise funds for two charities – Epilepsy Action and St Nicholas Hospice. The event was held to support Natalie and the team at Bury St Edmund's efforts in raising funds for their selected charities.

Natalie, who undertook a remarkable challenge of walking over 100 miles in February in aid of Epilepsy Action, and Team Bury St Edmunds, who completed an 11.2-mile walk in support of St Nicholas Hospice Care, have both raised a staggering amount of money for their respective charities.

Together, they have raised an impressive total of £1400, which will go a long way in supporting these vital causes.

Natalie commented: "I am so happy to have completed over 100 miles during the Epilepsy Action challenge in February. I have really enjoyed walking and raising awareness for a cause so close to my heart. We are so overwhelmed by the money we have raised and thank you so much to everyone who donated."

The funds raised will make a significant difference to the lives of those affected by epilepsy, and those receiving care at St Nicholas Hospice. Epilepsy Action provides support and advice to people with epilepsy and their families, while St Nicholas Hospice Care provides specialist palliative care and support to patients and their families.

Hales Group Charity Work
Hales Group are committed to working with charities to give something back, and have recently raised money for MIND, Dog's Trust, EACH, Cancer Research, and Macmillan Cancer Support.

We focus on fundraising efforts that can go towards making a difference to communities and the individuals within them. View our previous charity events here.