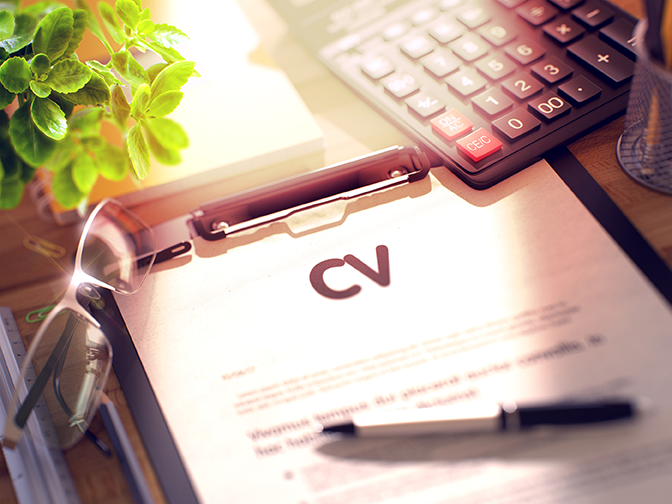 More often than not, CV's can be a struggle to write, let alone perfect. It really is crucial that your CV makes an outstanding first impression to recruitment agencies and potential employers. Regardless of how experienced you may or may not be, the experience and achievements under your belt should be celebrated on the pages of your CV.
The talent pool is globalising thanks to advancing technology and the modernisation of traditional working spaces and hours. Competition is fierce.
So read on to discover the secrets of writing a CV that will give you the edge over other applicants.
Be Keyword Friendly
Hello, this is 2019 and everything you WANT to be seen on the internet should be key word optimised. The focus here is OPTIMISED not 'stuffed' – you are writing for a person. Including key words that are relevant to the industry and role that you are looking for means that your CV will be easier to find online by those who are recruiting.
Confused? Don't be, there are plenty of online guides to help you use the digital world in your quest for career nirvana.
Rule of 7
This an age old trick often used in marketing to send a consistent and repetitive message. Find 7 buzzwords on the company's website and repeat them seven times throughout your CV, this is a similar concept to keyword optimisation but is specifically tailored towards the company for which you are applying.
You may not precisely meet the requirements that have been set out, but it will convince them of your relevance and understanding.
Quantify your achievements
Use numbers to support the statements that you are making – it provides evidence to the significance of your accomplishments
Attempt to answer questions such as;
How many people did you manage?
What was your conversion rate in sales?
How many views and shares do your blog posts attract?
What sort of budgets did you manage?
Make Your Interests a Talking Point
Employers will see the same things over and over again, "travel, films and socialising with friends and family" YAWN, How original.
What are you really interested in? 17th Century religious art, foraging, collecting passport stamps or Bhangra dancing? Your uniqueness will make you matter and is an opportunity to bond with a potential employer.
New York Times writer and Wharton Professor Adam Grant is considered to be one of the top influential management thinkers in the world and has previously stated, ""We bond when we share uncommon commonalities, which allow us to feel that we fit in and stand out at the same time".
Your quirky traits will quickly become a talking point, it's ok to include them.
Show Off
It's good practice to use your CV to tell employers how amazing you are! We Brits are renowned for our staggering ability to underplay our achievements. The CV is no place for them to be undervalued.
Think carefully, have you won competitions because of your ability, creativity or innovation? Been accepted onto management programs or completed specialist courses?
You may not realise the value of these endeavours! When you compare it to a number of people that haven't accomplished those things, they are pretty impressive and will mean that you are an attractive option to potential employers.
There are not many places we get to celebrate our accomplishments, but your CV is one place it really matters – makes sure you are using it to showcase everything you have achieved, and have to give.